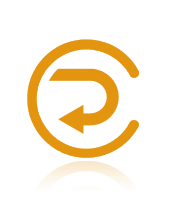 WebDirect for ISA Server
Browser redirection
Redirect HTTP to HTTPS
Path redirection
Protect your servers by moving redirect rules to ISA
Retired product
WebDirect is our original filter, made long before ISA 2006 was released! ISA 2006 and TMG users should look at using a 'Deny' access rule, which can be used to supply an HTTP redirect to the browser. This can completely satisfy most needs.
For unusual redirect or request processing needs, we have a fully flexible scriptable filter, IsaScript. For recommendations on what filter is right for you, please contact us.
One popular use of WebDirect is to automatically correct all requests for a particular server from HTTP to HTTPS. This way your remote users don't have to remember to type 'https://' and your connections remain secure. This type of usability enhancement is important in many publishing scenarios, including Sharepoint deployment. WebDirect can make your OWA publishing seamless by eliminating the need to type in the '/Exchange' directory, and more!
WebDirect works hand-in-hand with the built-in ISA web publishing features. If you already know how to configure ISA rules then you're just one step away from HTTP redirects. WebDirect adds a tab to the web publishing properties that allows you to specify where the rule should redirect and what protocol to use. It also supports advanced path mapping capabilities that give you more control over how to redirect your users.
WebDirect enables Microsoft® ISA Server 2004 to issue HTTP and HTTPS redirects. With WebDirect you can write ISA web publishing rules that redirect browsers to some other internal address, or anywhere on the internet. Some examples:
Redirect HTTP to HTTPS
Redirect / to /Exchange
Assist Sharepoint publishing issues
Protect your servers by moving redirect rules to ISA
WebDirect is designed to work with both ISA 2004 Standard and Enterprise Editions, and it also can be used on ISA 2006. For installation information on WebDirect, see the documentation link on the right.